28 Amazing and easy-to-make DIY Mosaic projects for your garden.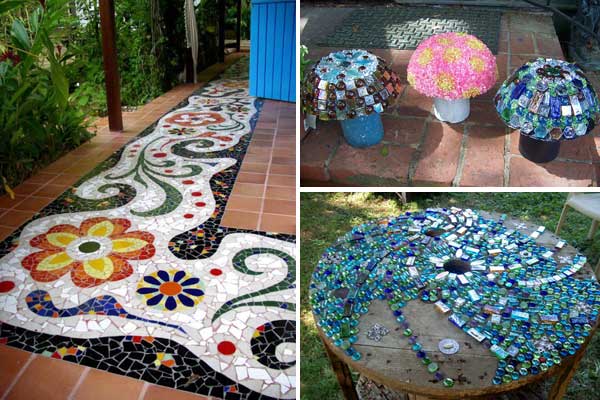 Easy-to-make garden mosaic crafts add color and beauty to the garden. I love DIY garden mosaic projects that are both practical and artistic. Broken plates, tiles, coffee mugs all can create beautiful works of art for the garden.  On this page you will find that creating mosaic stepping stones, garden path, planters, fountains and outdoor furniture for the garden is a simple project with amazing results.

1. Mosaic garden path.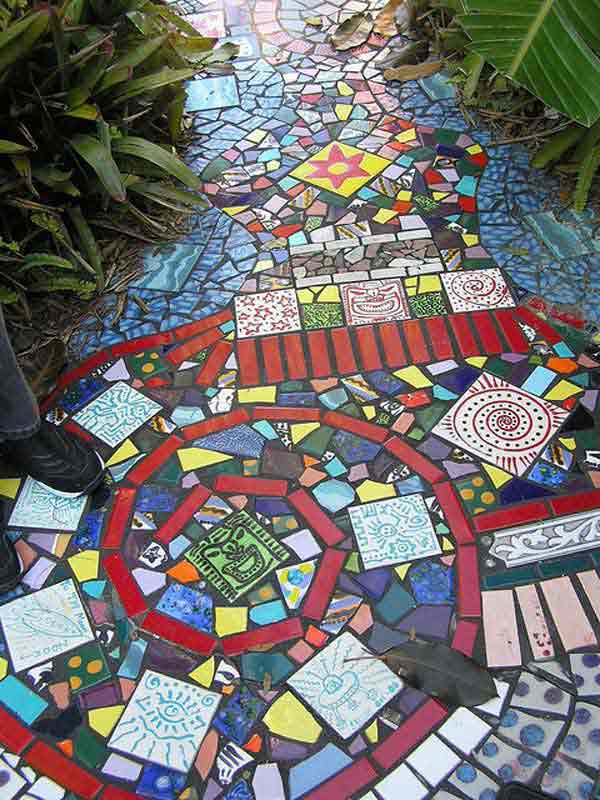 Source:  flickr.com
2. Mosaic mushrooms make with a bowl, a jar or vase.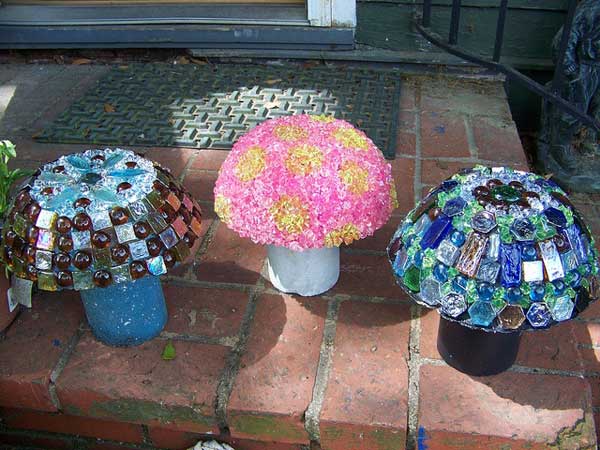 Source: flickr.com
3. Stepping-stones decorated with mosaics.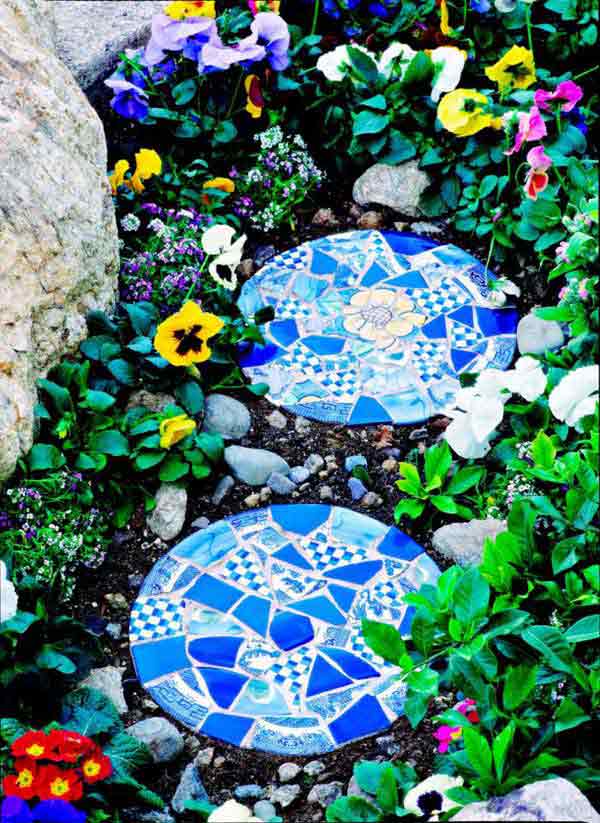 Tutorial: midwestliving.com
4. Mosaic board and half-teacups or half-coffeemugs.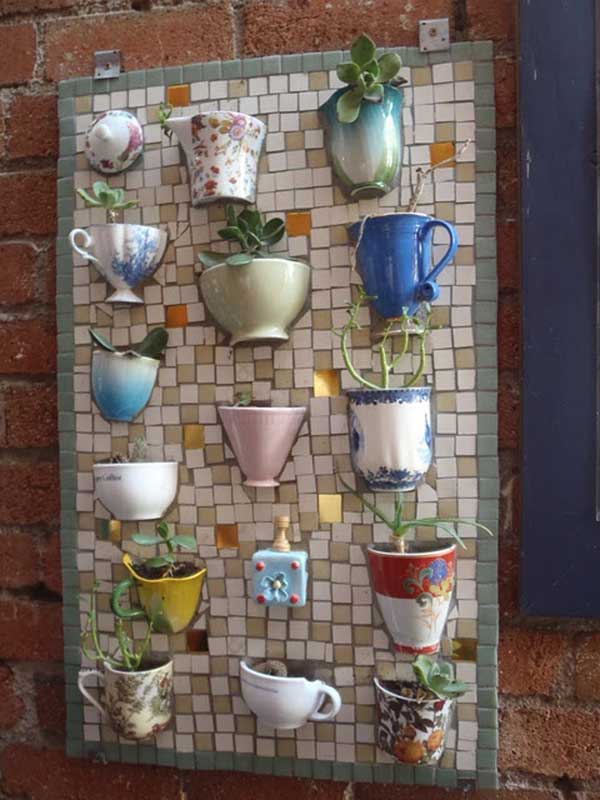 Source:  juliescornerstore.com
5. Lovely mosaic ladybug.

Source: welke.nl
6. Concrete mosaic bowls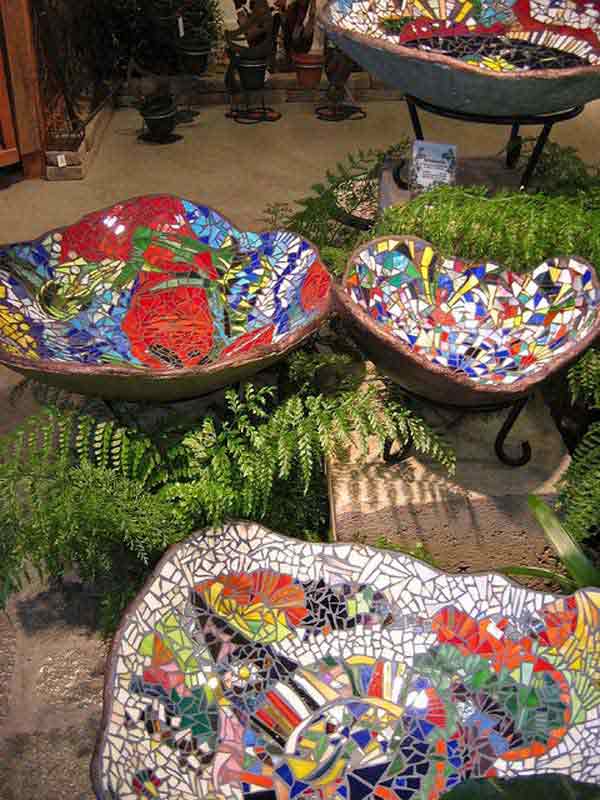 Source: flickr.com
7. Beautiful diy mosaic wall art.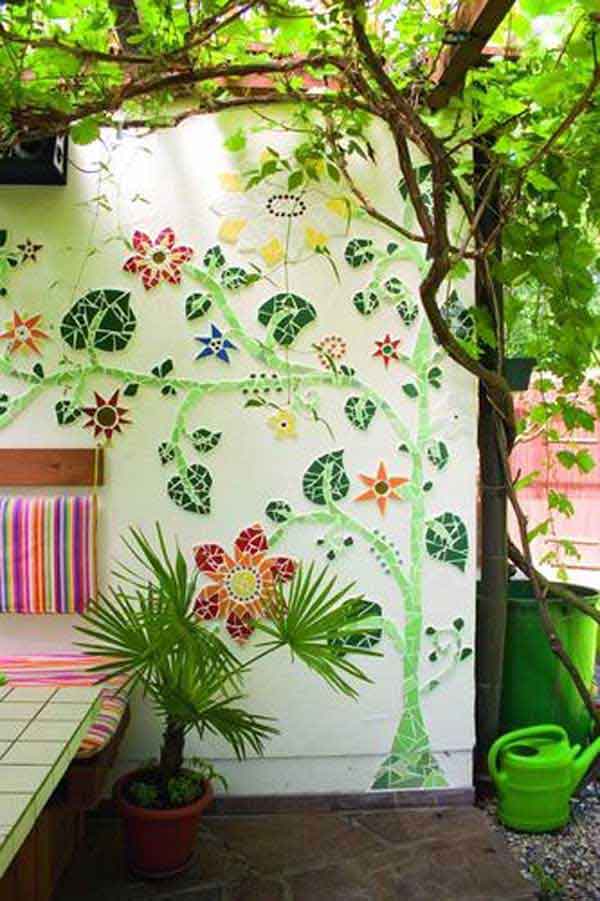 Source: mosaicdesignideas.com
8. Wood mosaic stools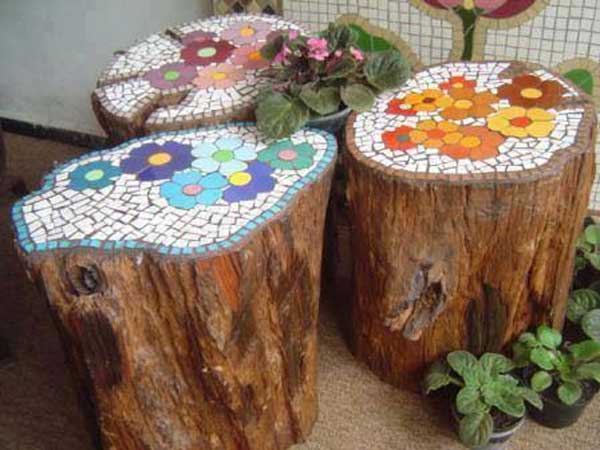 Source: pinterest.com
9. DIY Mosaic Flamingo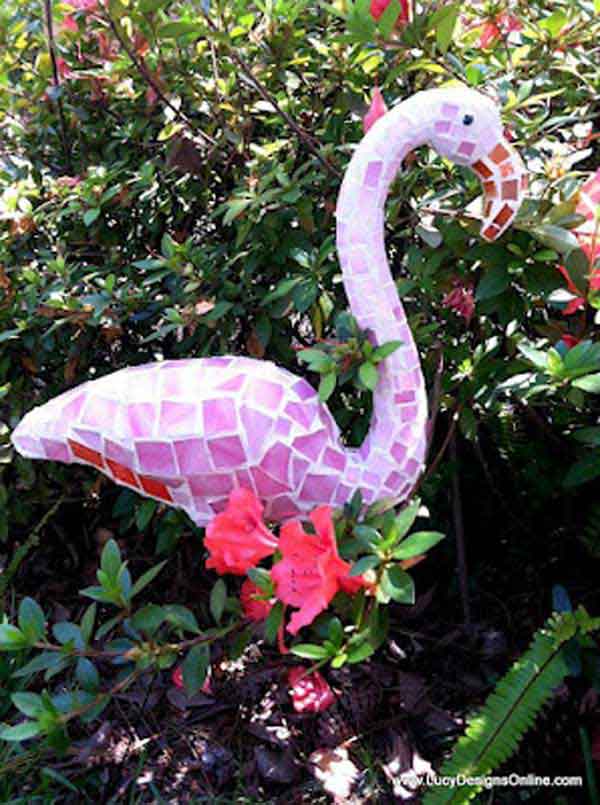 Tutorial: lucydesignsonline.com
10. Mosaic Birdbath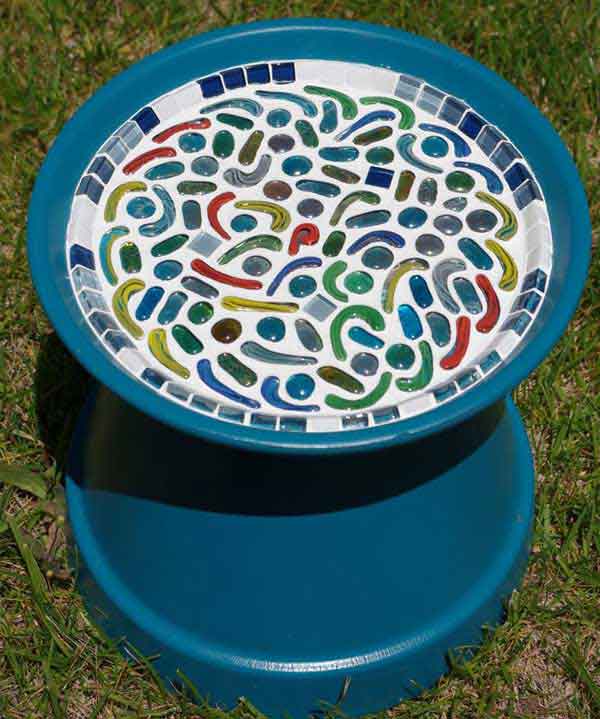 Tutorial: happinessishomemade.net
11. Lovely mosaic path for a patio.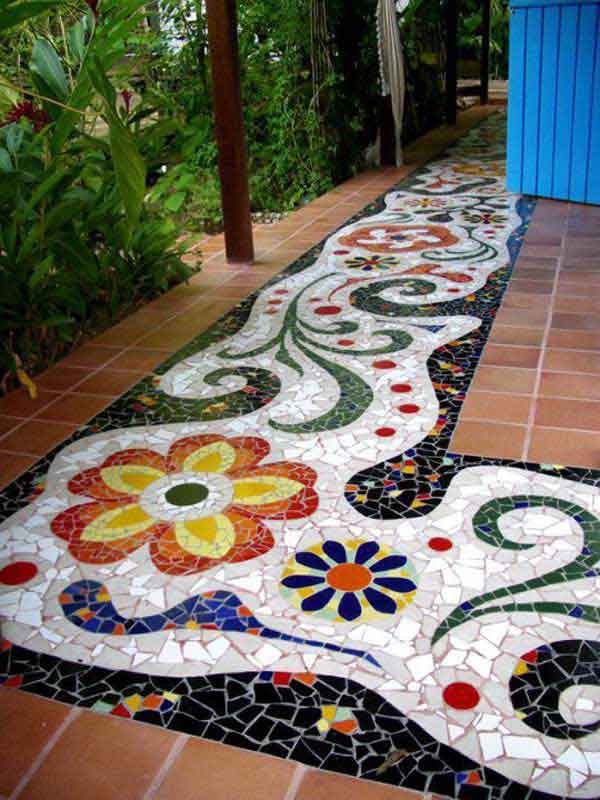 Source: pinterest.com
12. PVC pipe planter.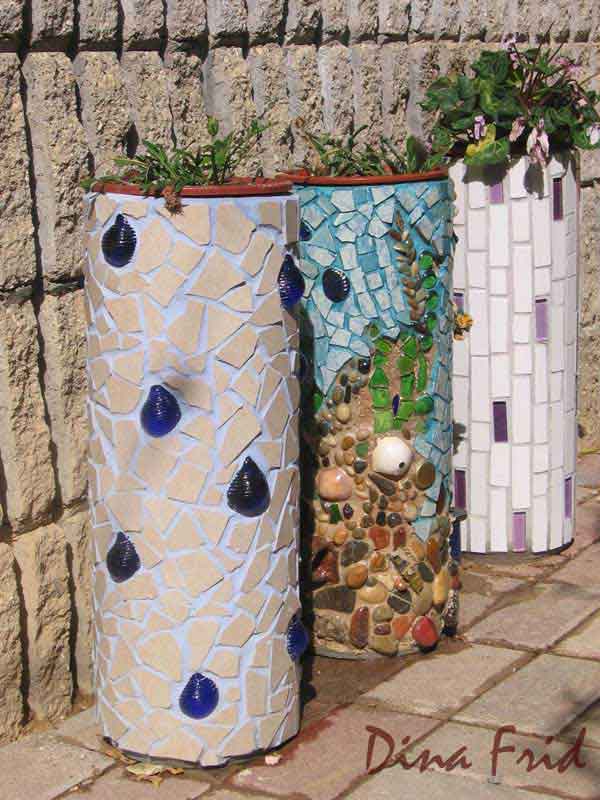 Tutorial:  szinesotletek.blog.hu
13. Stone mosaic firepit.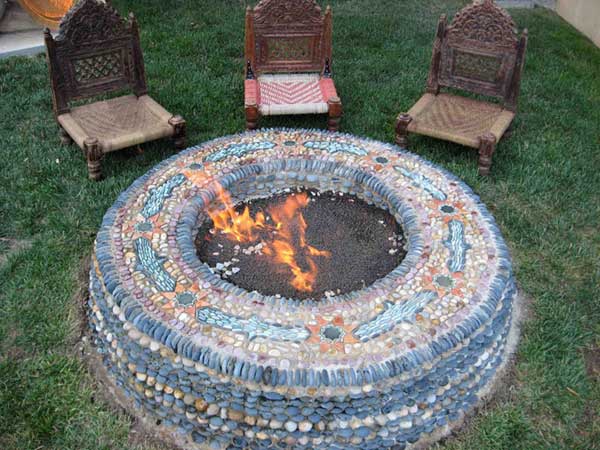 Source: pinterest.com
14. Cake Pan Stepping Stones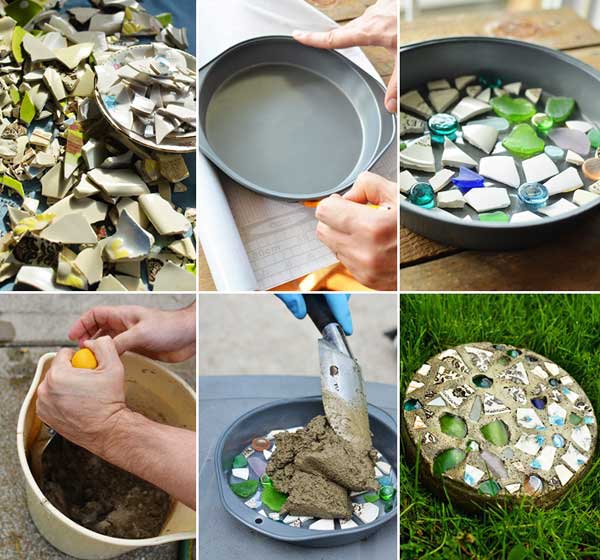 Tutorial:  intimateweddings.com
15. Mosaic Sink Fountain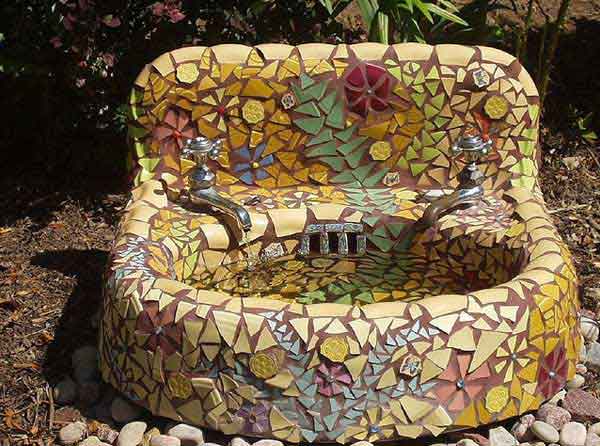 Source:  flickr.com
17. Old Wheel Into A Mosaic Flower Planter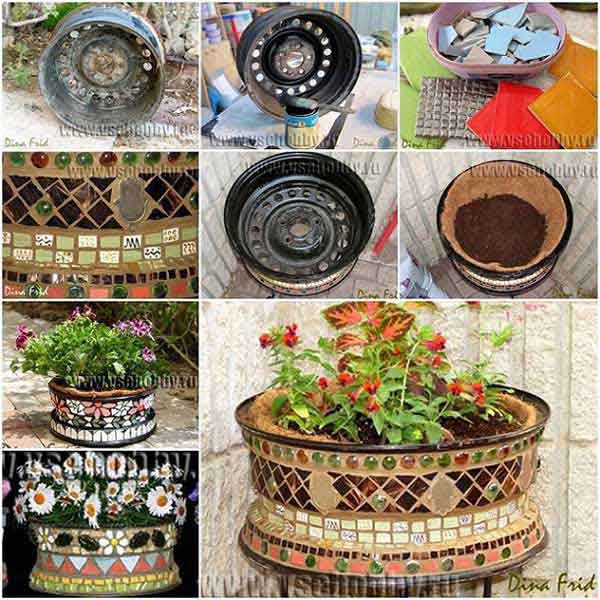 Tutorial:  art-and-science.net
18. Mosaic planter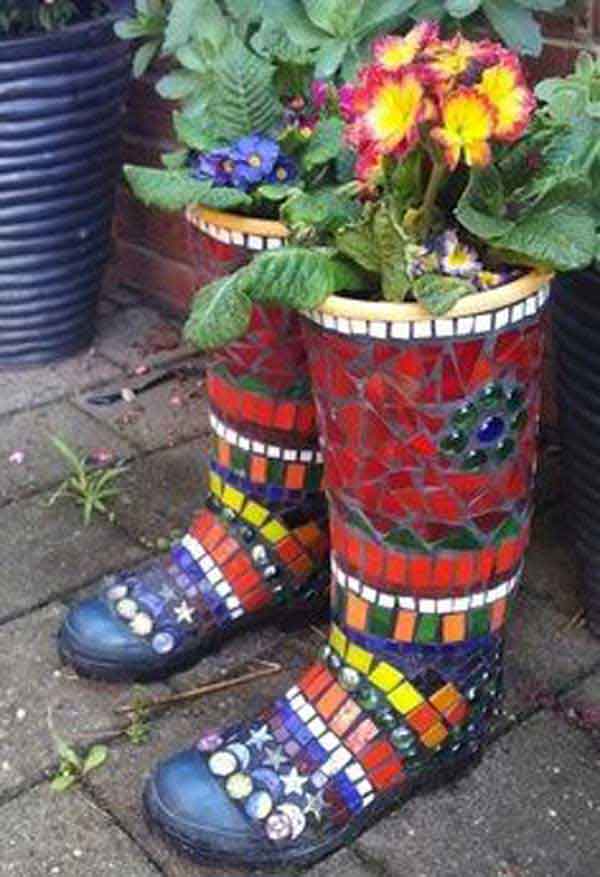 Source:  pinterest.com
19. Mosaic concrete blocks.
Source:  growandresist.com
20. Mosaic old shower door.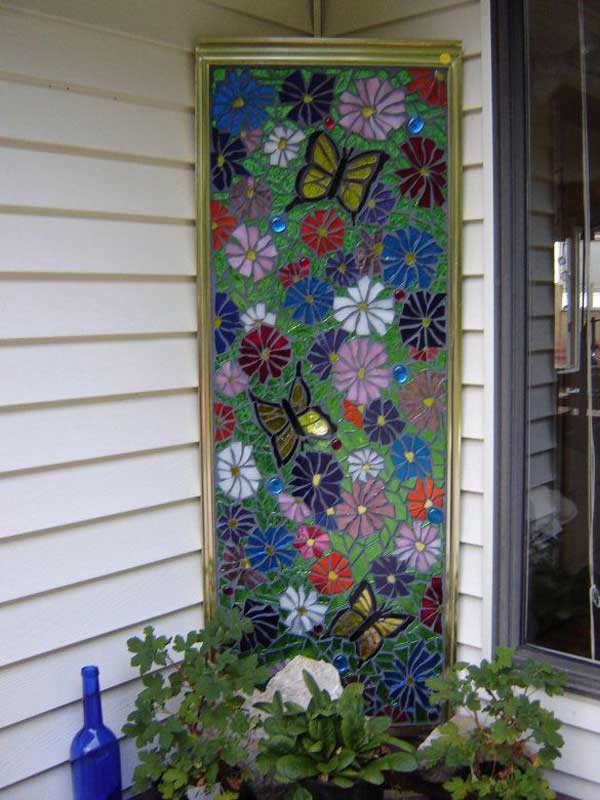 Source:  forums2.gardenweb.com
21. DIY Mosaic table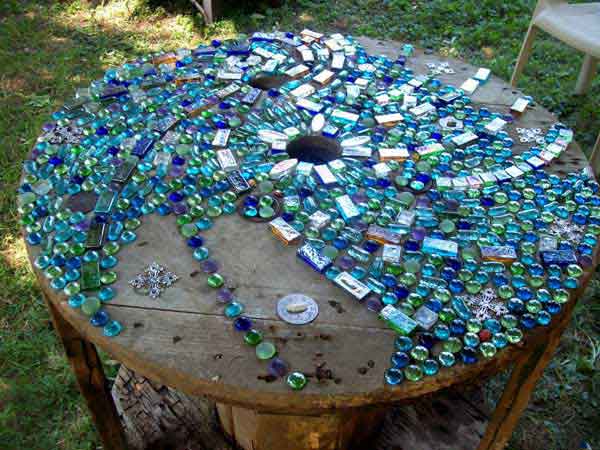 Tutorial:  indigoearth-indigoearth.blogspot.com
22. DIY Mosaic Bird Bath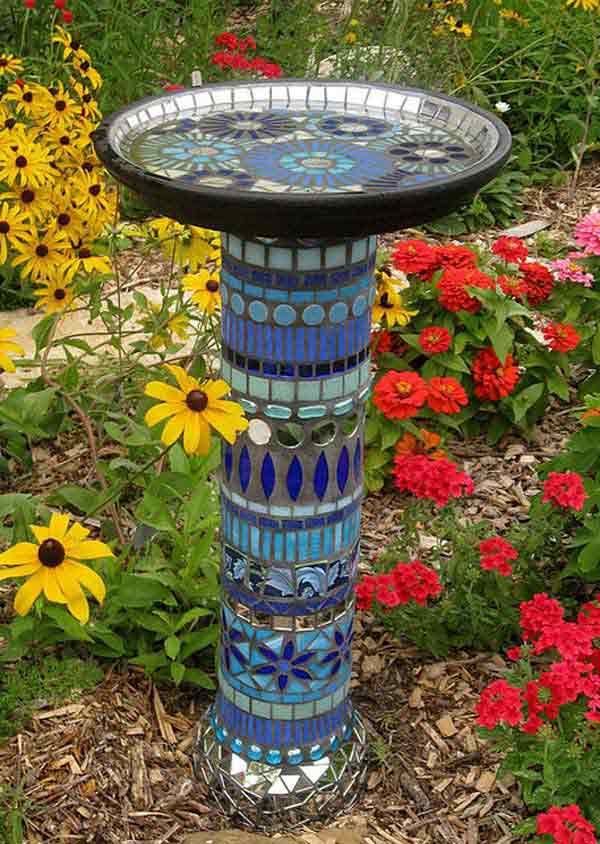 Source:  flickr.com
23. Mosaic Garden Chair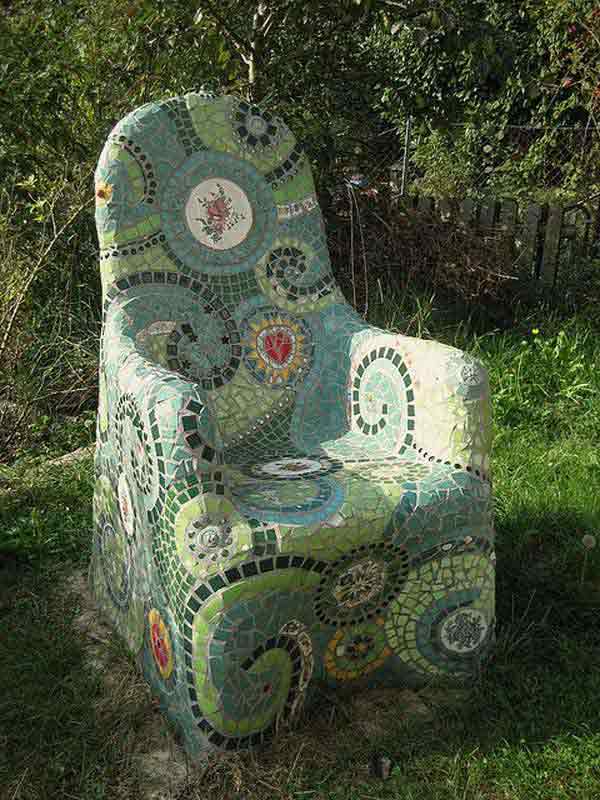 Tutorial:  waschbear.com
24. Mosaic garden bench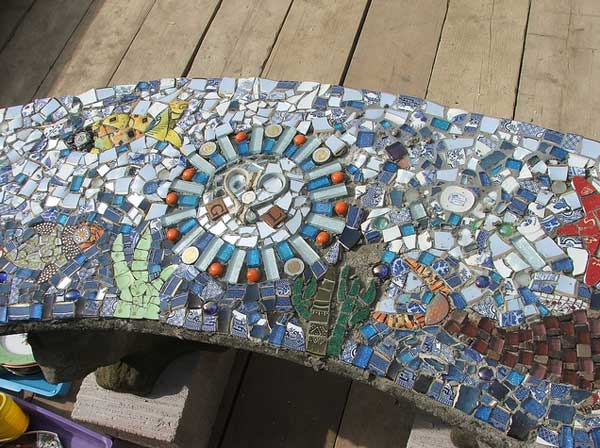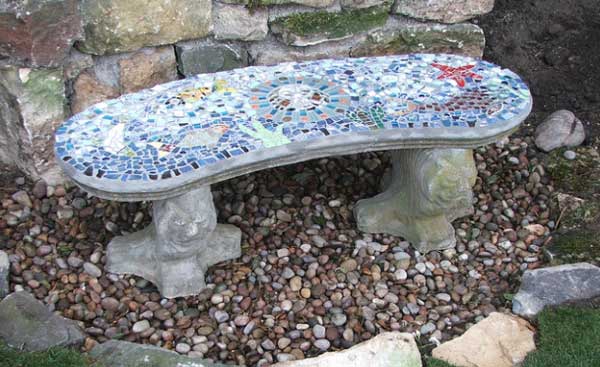 Source:  flickr.com
25. Round step stone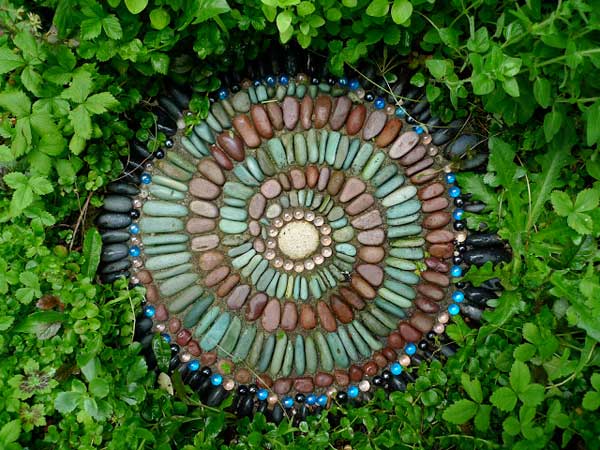 Tutorial:  jeffreygardens.blogspot.com
26. Mosaic flower pots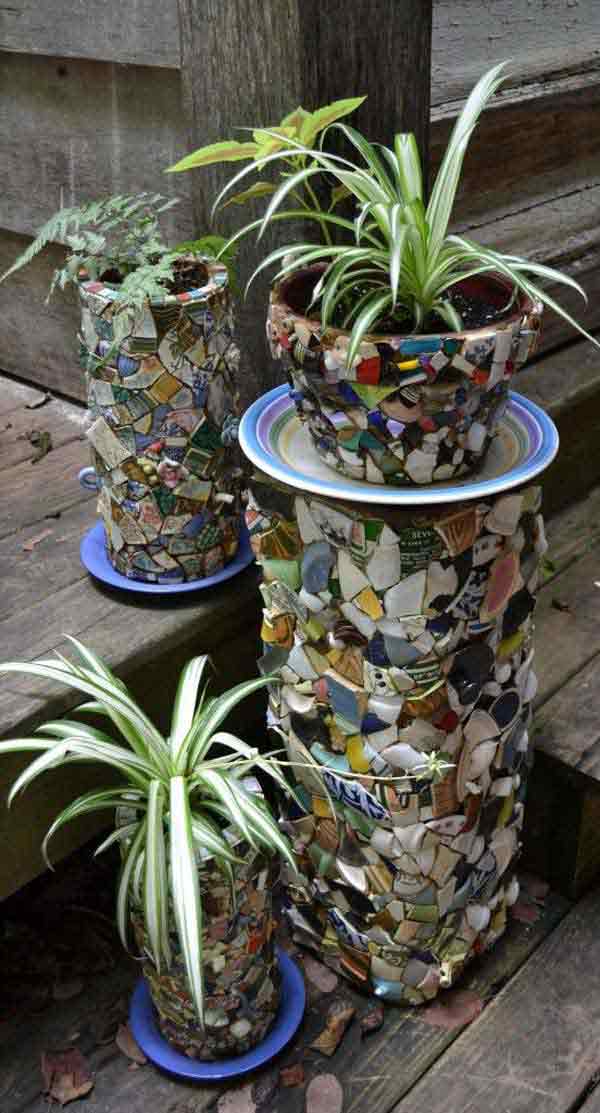 Source:  hiddenhillsgarden.com
27. Fairy house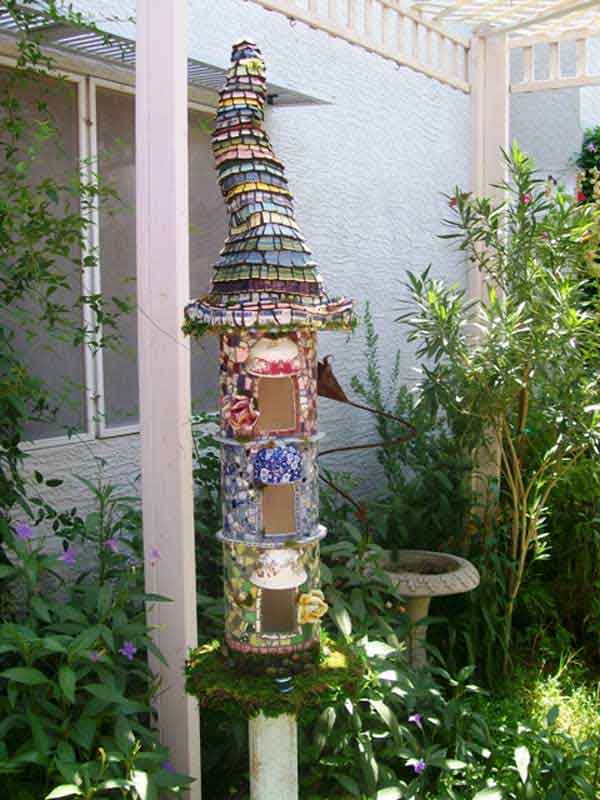 Tutorial:  mosaicqueen.typepad.com
28. Mosaic Garden Balls